GO-PCC Quarterly Meeting
The Greater Oklahoma Postal Customer Council (GO-PCC) invites you to join us for our first quarterly meeting of the year. This virtual educational session will be held Tuesday, February 14, 2023, from 9:00 AM CST – 10:00 AM CST.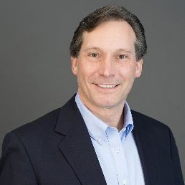 The topic of the session will be "Your Software is talking, are you Listening?"
Your CASS certified software provides essential clues to help you reduce undeliverable as addressed mail, but only if you listen to what the software is telling you! Become a data detective as we will look at the return code clues from the various USPS data sets to achieve complete, correct, and current addresses and make every mail piece count.
Our keynote speaker will be Chris Lien, Executive Vice President of Postal Affairs for BCC Software, Isanti, Minnesota.
To receive an electronic invitation, please send your email address to Sonya Dulan, Customer Relations Coordinator – USPS at [email protected] by Monday, February, 13, 2023.
We hope you will join us for this event!